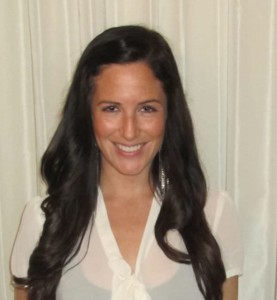 Katie Leimkuehler, the founder and CEO of Leimkuehler Media, is an expert social media consultant and coach who advises and empowers business and individuals on the best social media strategies. She has more than eight years of experience coaching corporations and showing them how to implement a winning social media strategy by providing the tools and techniques to launch, grow and manage their social media presence. Katie is also the Executive Vice President of Social Media at Calysto Communications and a Social Media Professor at the University of Denver for the university's graduate school program and has taught social media at Media Bistro. She has spoken at Chicago Social Media Week 2013, Coldwell Banker, NSI Partners, and KI's NeoCon Social Media Webinar, among others.
Katie previously was the Social Media Director for International Studies Abroad where she oversaw and managed the communications and social media strategy including the #ISAWorldWideAlert system for students. She also led successful social campaigns including new Twitter Chats, #ISAchat and managed the company's 40+ student blogger program. Before this role, she was also the Manager of Social Media and Communications at the International Interior Design Association and prior to that was a Journalist and Community Manager at the Chicago Tribune.  She has been a contributing writer for several publications including Social Media Examiner, Business 2 Community, Social Media Today, Rocks Digital, Ignite Social Media, Built in Colorado, Technori, Lifehack, The Sun Times, and Networlding. Check out the business and marketing podcast she was recently featured on: "Interview with Expert Social Media Consultant and Katie Leimkuehler and Coach Cameron Roberts."

About Leimkuehler Media  
Leimkuehler Media works to educate, empower and train corporations and individuals on the best social media strategies and practices to elevate their marketing. Leimkuehler Media provides hands-on training in workshops, seminars and online courses. Our goal is to advise and support our clients by providing them with outstanding marketing techniques, tools and tactics while guiding them to implement a social media plan and process that is successful long term.
Want to see examples of my work? Check out my Social Media and Content Marketing Portfolio.
Here Are Some Things I've Done
Social Media Speaking and Experience
Writing 
Educational Leadership
Awards
Life Experience 
Associations