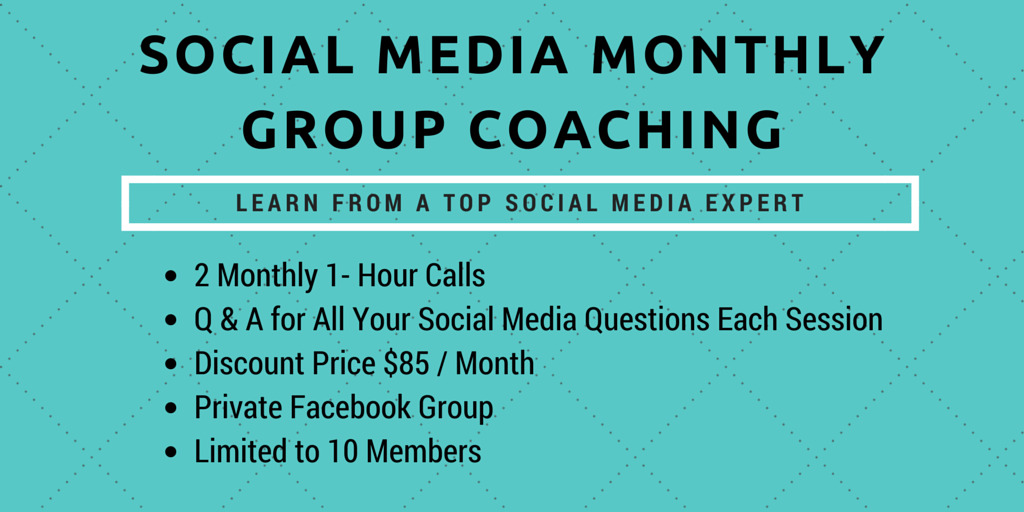 This brand new social media group coaching call will take place twice a month for an hour. The time and place will be determined upon what works best for the group. As this is private beta group you will be receiving a huge discount on the program. The social media group coaching program runs for 3 months for a total of $255.
Topics covered will include:
Developing a Social Media Strategy
Creating Effective Updates on Facebook, Twitter and LinkedIn
Finding Excellent Content to Share
Content Marketing and Content Creation Secrets
Creating Relationships with Key Influencers
This program is limited to a maximum of 10 members only.  Only these members will be invited to the private Facebook group where I will answer your social media questions, provide resources and you'll have the opportunity to network with other members.
SIGN UP HERE!
Money-back guarantee! If you don't find this program valuable, I'll refund your money!