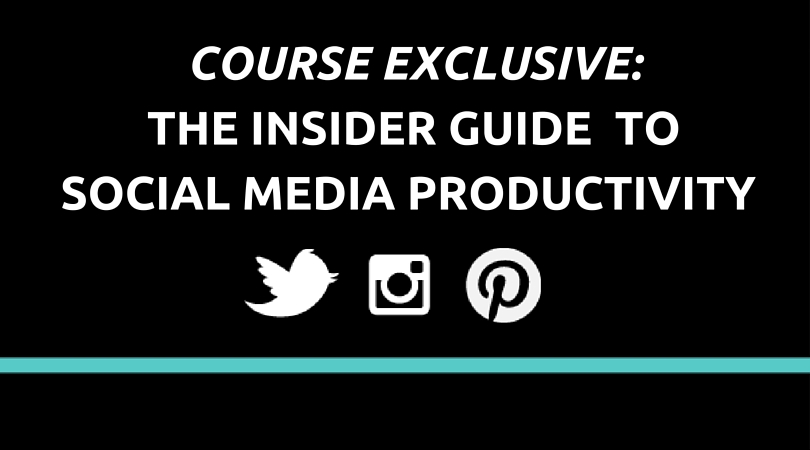 This 4-week course is The Insider Guide to Social Media Productivity and it will cover the following:
Planning and managing your social media on weekly and monthly basis.
Social media secrets and tools to cut back the time you spend on social media, but get the same results.
In-depth details of how to plan a social media content calendar and how to get your team involved.
How to write social media reports to show and prove your success to your managers. (This is an ultimate gamechanger! I'll provide specific examples of how I've made this work for me again and again.)  
Bonuses:
Access to a private Facebook group to where I'll answer questions and you can connect with other members. This will eventually be a paid group, but if you sign up for this class your first 3 months are free.
Unlimited email access to me during the course on social media related questions.
Discounted price for my e-book launching in a few months: Boosting Your Brand with Social Media: 3 Unstoppable Ways to Create a Successful Social Media Brand.
The course will be only $300 for a limited time.