Book Katie to Speak
Are you looking for someone to share the best social media  or career insights with your team or company? Do you want to motivate and inspire your employees? I have expertise in a variety of areas and speak on several topics including social media and marketing, writing and publishing, breaking into the job market for new grads and tailor each presentation to the group I'm working with. For more information to have me speak at your event, contact me at katieleimkuehler@gmail.com.
Sample Talk Titles:
How to Create a Dynamite Social Media Strategy for Your Business
6 Steps to Launch Your Social Media from the Ground Up
5 Key Strategies to Create a Blog that People Will Share
Leveraging LinkedIn: 5 Unbeatable Methods to Become an Influencer
How to Develop a Content Marketing Strategy that Builds Your Social Media Success
The 5 Keys to Building Relationships in Social Media that Propel Your Business
About Katie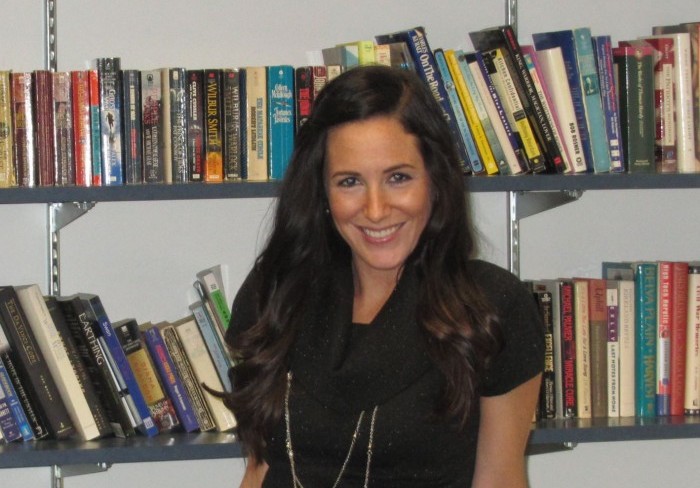 Katie is a master storyteller who delivers an inspiring and motivating message to her audience by connecting their personal experiences with key tailored principles to enhance their daily lives. Her vast experience as a journalist, marketer, author and professor has helped shaped her dynamic message for any audience.
Katie is also as a social media strategist, career coach and trainer, who helps businesses and individuals capitalize on their goals and marketing efforts. In 2013, Katie was selected to speak at Chicago Social Media Week  on a panel about publishing and the future of social media with fellow authors Amy Guth and David Houle.
Katie previously worked as the Social Media Director at International Studies Abroad in Denver. Prior to this, she was the Marketing and Branch Manager at Writopia Lab, a creative writing non-profit for children 8-18 that helps them develop their writing talents while also teaching as an English Professor at College of DuPage. 
She was the Manager of Social Media and Communications at the International Interior Design Association and prior to that was a Journalist and Community Manager at the Chicago Tribune.
Katie has her MFA in  writing from Roosevelt University and her BA in journalism and creative writing from Miami University of Ohio.  She has been a contributing writer for Lifehack, Built in Colorado,  Rocks Digital, Ignite Social Media, Chicago Now, Technori,  Social Media Today,  Macali Communications, Go  Intern Abroad, Turn It Social and Networlding. She is the author of the second book series in the Shy Town Girls. Her TV pitch for Shy Town Girls landed her in the Long List of the 2013 Fresh Voice Pitch Contest. Additionally, her short film, " Ski Pioneer" based on the screenplay she wrote about her grandfather won Best Documentary at The Three Minute Film Fest.
Past Events
Shy Town Girls – Ivy (Book 2) Launch Party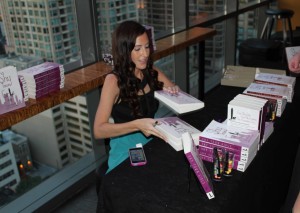 10/3/2013 Vertigo Lounge 2 W Erie St, Chicago, IL 60654
Celebrate the debut of the second book in the Shy Town Girls series Ivy with author Katie Leimkuehler. Enjoy complimentary drinks and desserts while networking at the rooftop bar in Vertigo Lounge. Be the first to get a copy of the new book and meet the author!
9/25/2013 Tribune Tower 435 N Michigan Ave #6, Chicago, IL 60611 Hosted by: Chicago Tribune and 435 Digital Join a group of social media and publishing experts as they share insider knowledge and key techniques on using social media to market books, magazines and blogs. From traditional publishing to self-publishing, these authors know how to create a strong social media plan and implement it successfully. Come listen to our panelists for discussion on building a brand from the ground up. Panelists included:
Katie Leimkuehler, author of the new "Shy Town Girls" book series.
Amy Guth, GM of RedEye and Metromix, president of The Association for Women Journalists Chicago and author of the novel "Three Fallen Women."
David Houle, futurist and author of Entering the Shift Age and the highly regarded blog Evolution ShiftModerator: Courtney Crowder, a Chicago Tribune reporter covering literature.
Shy Town Girls Book Launch Party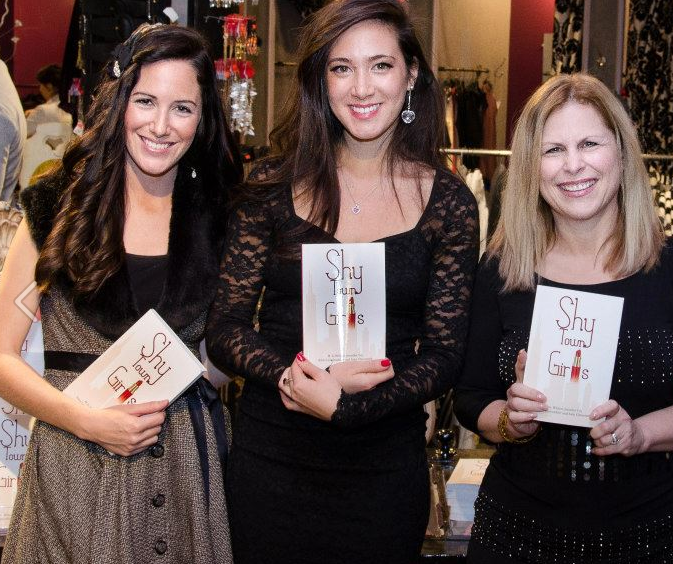 10/18/2012 Akira
625 W. Diversey, Chicago, IL, 60614
Come celebrate the debut of the hottest new book series in Chicago — Shy Town Girls!  Meet the four women authors who'll talk about writing the romance novels and the inspiration behind the idea. Don't miss the chance to get your signed copy of the book!
LinkedIn for Job Seekers
9/25/2012 Next Door Chicago
659 W. Diversey Parkway, Chicago, Il, 60614
Whether you are a student, recent graduate, currently employed or have been laid off, now is the time to understand how LinkedIn can help your career. Seminar included:
Learning why social media is important to your career.
How to maintain a professional online presence and avoid pitfalls.
Creating a professional LinkedIn profile.
Enhancing your profile with available applications.
Understanding strategies used by recruiters.
Jump-Start Your Job Search with LinkedIn
8/6/ 2012 Saint Chrysostom's Employment Council
1424 N. Dearborn Parkway, Chicago, IL, 60610
In this presentation, I discussed search strategies for job seekers on LinkedIn, ways to expand their network and find new opportunities. Attendees learned how to make connections that count, promote themselves and succeed in being seen as experts in their field.
Need a social media speaker or trainer? Email me at katieleimkuehler@gmail.com.